For the attention of Pilling & Co Child Trust Fund holders as they become 18 years old
What is a Child Trust Fund (CTF) and why do I have ...
Read More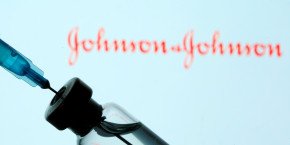 The market spotlight during the coming week will shift to the outlook for inflation around the world.
European shares slipped at the end of the week dragged down ...
Read More
Stockbroking and Portfolio Management Services over three centuries
Pilling & Co is proud to have offered skilled Stockbroking and Portfolio Management Services for over three
centuries.
Our head office is named after our founder, Henry Pilling, who launched the firm in 1893.
We offer a professional and friendly service to clients from around the world and have also forged excellent working relationships with many Solicitors, Accountants and IFA's.
If you have a question and would like to speak to one of our team please email or phone them if you know their address or extension.
If you do not have a particular person you wish to contact but want to talk to someone who will be pleased to help, contact us and we shall endeavour to assist you.
Questor: as vaccines bring hope to the markets it's time to dip a toe into 'value' trusts
Questor investment trust bargain: value stocks never looked better priced and the trusts that own them offer high ...
Read More
More