For the attention of Pilling & Co Child Trust Fund holders as they become 18 years old
What is a Child Trust Fund (CTF) and why do I have one? ...
Read More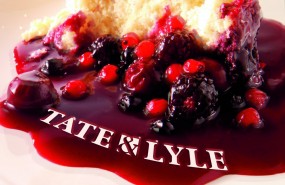 AstraZeneca said it had agreed to sell the rights to its cholesterol treatment Crestor to Germany's Grunenthal for up to $350m (£261m).
Tate & Lyle said on Tuesday ...
Read More
Stockbroking and Portfolio Management Services over three centuries
Pilling & Co is proud to have offered skilled Stockbroking and Portfolio Management Services for over three
centuries.
Our head office is named after our founder, Henry Pilling, who launched the firm in 1893.
We offer a professional and friendly service to clients from around the world and have also forged excellent working relationships with many Solicitors, Accountants and IFA's.
If you have a question and would like to speak to one of our team please email or phone them if you know their address or extension.
If you do not have a particular person you wish to contact but want to talk to someone who will be pleased to help, contact us and we shall endeavour to assist you.
The latest edition of the quarterly ISA & PEP Talk has been available to clients in the the "Publications" section of
Client Web Access (CWA)
earlier this week and is now available on our website ...
Read More
A Child Trust Fund (CTF) is an investment account given by the government to all children born between 1st September 2002 and 1st January 2011. The aim of the scheme was to ensure that all children had some ...
Read More
More
The value of investments can fall and you may get back less than you invested. Past performance is not a reliable indicator of future returns.
We are not responsible for the content or accuracy of third party news articles and we may not share the views of the author.